How does our educational program foster your child's learning and development?
Our comprehensive play-based educational program has been rated as 'exceeding' all elements of Quality Area 1: Educational Program and Practice in the National Quality Standard; an achievement that reflects the commitment, skills and knowledge of our team.
Informed by current research and the Early Years Learning Framework our program nurtures your child's learning and development holistically, preparing them to be confident, capable lifelong learners.
Play is very important for children's development and through play children learn to assess risk, challenge themselves, develop confidence and experience a sense of wonder in the world around them. Intentional teaching delivered in an accepting, sensitive and responsive environment by our team of experienced educators supports your child's social, emotional, cognitive and physical development.
Our team work closely with families and our onsite allied health team to support every child in their educational journey. Our onsite allied health team comprises of Occupational Therapists, Early Start Denver Model Therapists and a Psychologist.
The Early Start Denver Model curriculum is based on skills of typical childhood development and guides our programming of comprehensive teaching across developmental domains. Our onsite therapists are available to offer more intensive individualised teaching if required.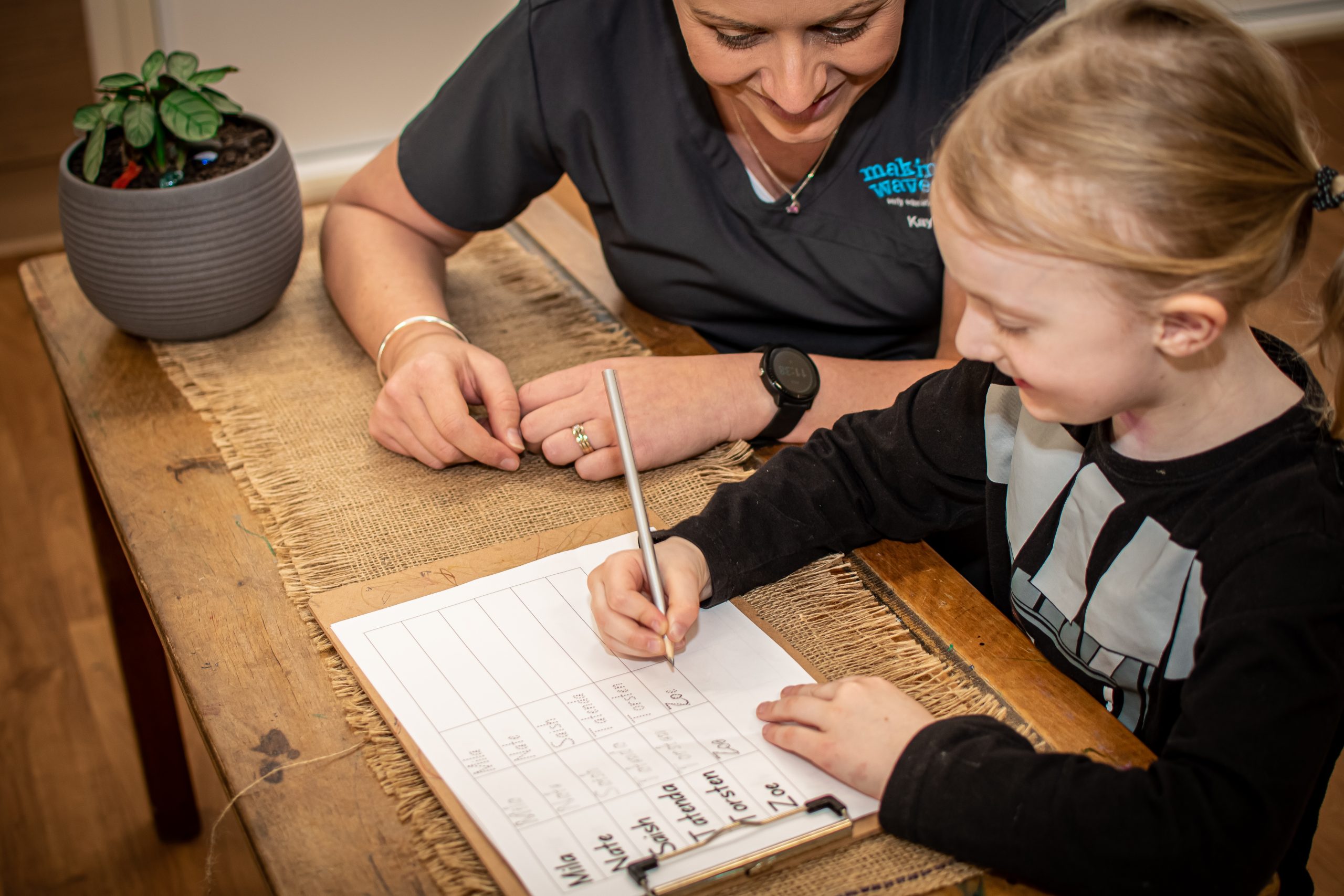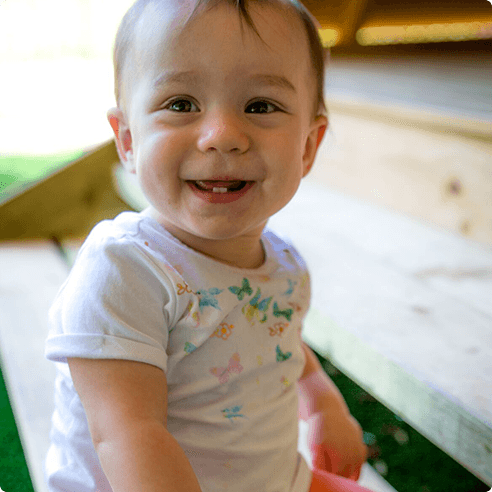 Nursery program
Caregivers provide support, celebrate achievements and foster independence. Our nursery rooms are rich in exploratory play, where children can move around a safe environment that is child oriented.
Children can learn at their own pace and engage in activities that are spontaneous (singing at nappy change time), and intentional (story time, singing, musical instruments, finger puppets and painting).
There is plenty of time for cuddles and opportunities to form individual bonds and create a sense of belonging. Caregivers are in tune with the needs of each child and babies are given the special attention they require, with cuddles and time to focus on caregiver's familiar faces. Each child is made to feel safe and secure in a homelike environment.
Toddlers program
Toddlers are acquiring knowledge and skills rapidly at this stage and need stimulating and interesting play spaces to enhance their growth.
At Making Waves toddlers have access to a language rich environment and the space they need to explore and investigate.
As individual personalities are developing it is important that educators develop each child's own sense of agency and foster personal independence.
Educators will assist children to regulate emotions and enhance communication. This leads to increased self-esteem and positive relationships with family and friends.
Our toddlers are engaged in a variety of hands-on activities throughout the day. This allows them to explore, use trial and error, succeed and develop confidence in an environment that is safe and secure, with the support of caring educators.
Higher staff ratios ensure that children are offered one to one interactions with their educators as well as collaborative small group times.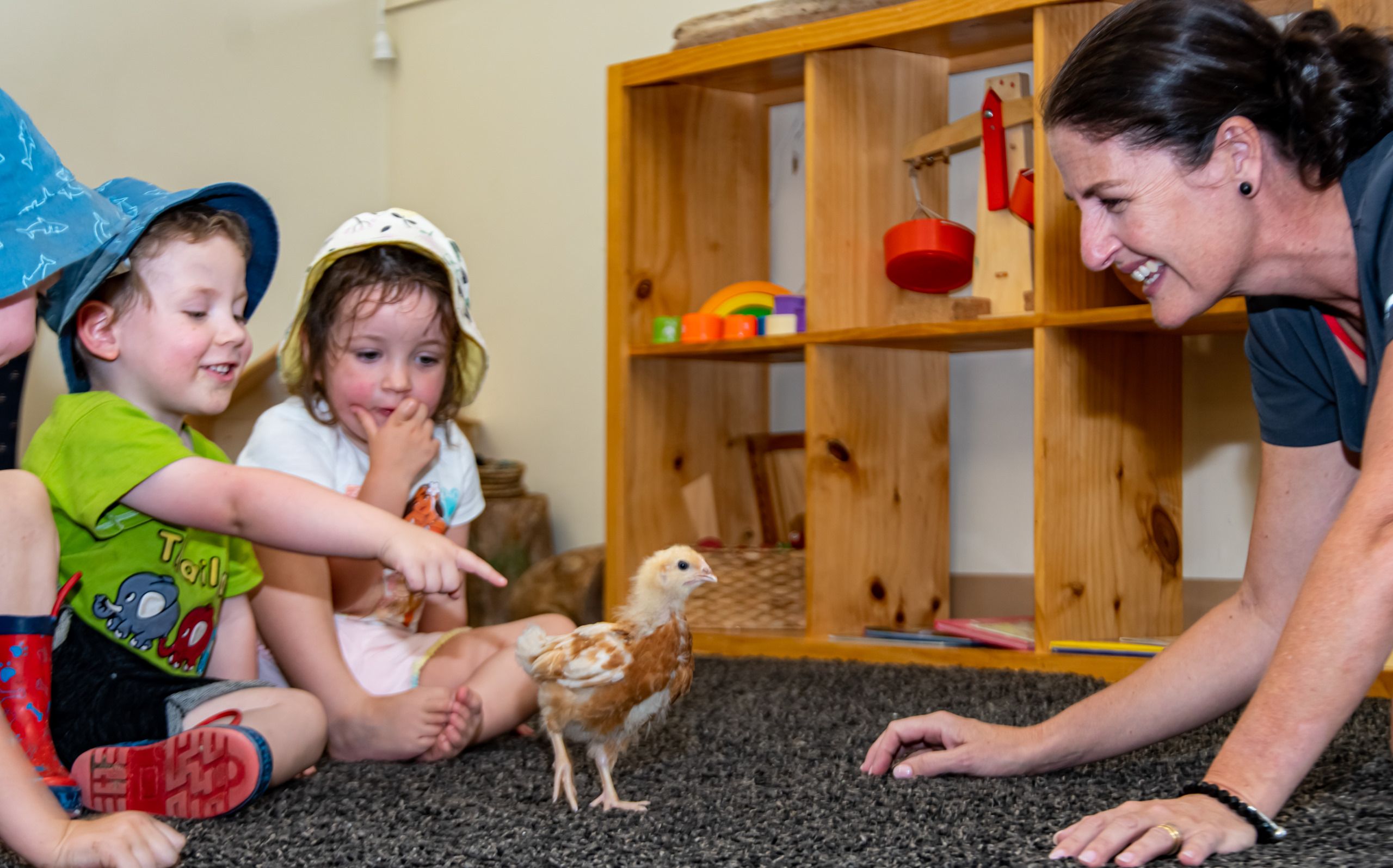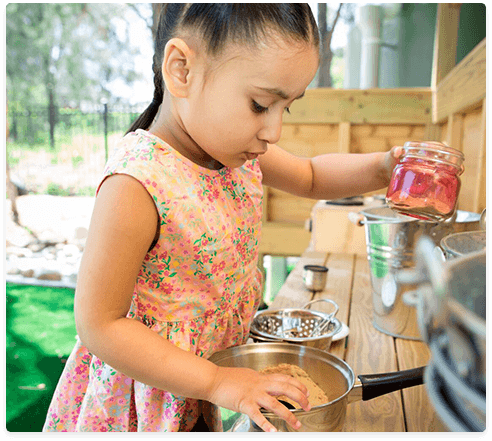 Preschool / School Readiness
Transition to School Statement
As the Educational Leader at Making Waves Early Education Centre, it is my role to oversee the development and delivery of our preschool curriculum. As a mentor for our team of educators I am responsible for ensuring that the Making Waves philosophy and values are embedded in everyday practice. I work closely with the preschool Room Leaders Natalie and Kayla to develop and deliver a comprehensive curriculum that ensures that children have a smooth and positive transition into 'Big School'. We promote an emergent curriculum built on children's interests and ideas that encourages curiosity and a genuine love of learning.
I am excited to work closely with our families to support you and your child in the preparation for and transition to school.