Your child might see an occupational therapist (OT) if they have trouble doing everyday activities because of physical, psychological or emotional problems; developmental delay, communication, social or intellectual disability.
OTs work with children who can't take full part in everyday activities for some reason. The OT's job is to help your child gain developmental skills and participate to the best of their ability in everyday life.
Our OTs, Frances & Sarah, consider all areas of your child's development. Including speech, language, play, social skills, imitation, joint attention, cognition, personal independence, emotional regulation, gross motor skills and fine motor skills.
Occupational therapists also look at the child's environment and try to find ways of improving the environment or working around barriers.
Frances and Sarah are both AHPRA registered Occupational Therapists. They completed their post graduate Early Start Denver Model Certification in June 2017 from the University of California Davis MIND Institute with KU Children's Services. A list of Early Start Denver Model Certified therapists can be found via the link below.
http://ucdmc.ucdavis.edu/mindinstitute/research/esdm/pdf/esdm_certifiedtherapists.pdf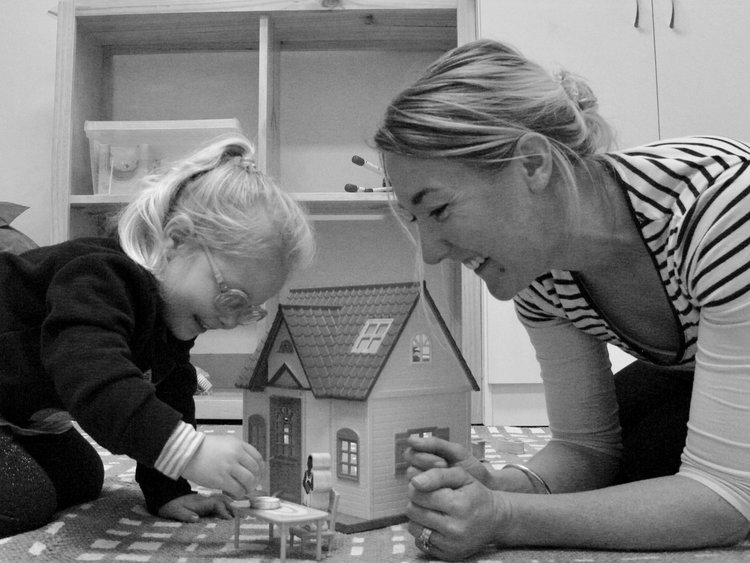 Frances is a registered Occupational Therapist. She has 16 years' experience providing services in Health, Disability and Private sectors in both clinical and managerial positions.
Her involvement supporting our family friendly inclusive long day care service, started from meeting the needs of her own family & eldest son who is disabled.
She works in community partnership with Making Waves which enables her to remain focused on values of family, social inclusion, community, evidence-based practice, peer mentoring and advocacy.
Frances has specialised in services for children 0-6 years as an Early Start Denver Model Certified Therapist since June 2017. She collaborates with educators on site to support the inclusion & learning of all children.
Frances is also is available to provide services to non-enrolled children from the broader community.