Our Child and Family Practitioner Erin Byrnes has the important role of supporting both families and educators to enhance the development of children within Making Waves. Working alongside the educational leader, Erin will assist both families and educators in identifying developmental areas of concern and implementing individualised goals for every child. A key focus for every child lies within increasing functional skills to achieve positive relationships with peers, educators and families.
Erin is onsite every day and works alongside Making Waves educators within the educational setting. Ongoing guided practice establishes important intervention strategies that facilitate inclusion.
Erin is a behavioural practitioner who holds a Bachelor of Psychology and is certified through the University of California Davis MIND Institute with KU Children's Services to as an ESDM therapist. She draws on experience working with families and children with a variety of needs, using strategies from Early Start Denver Model therapy, Positive Behaviour Support, Picture Exchange Communication System, and Applied Behaviour Analysis. Through on the floor guided practice, educators gain valuable techniques to increase engagement of children. The effect being greater attention and skill development which increases the likelihood that children will reach their potential.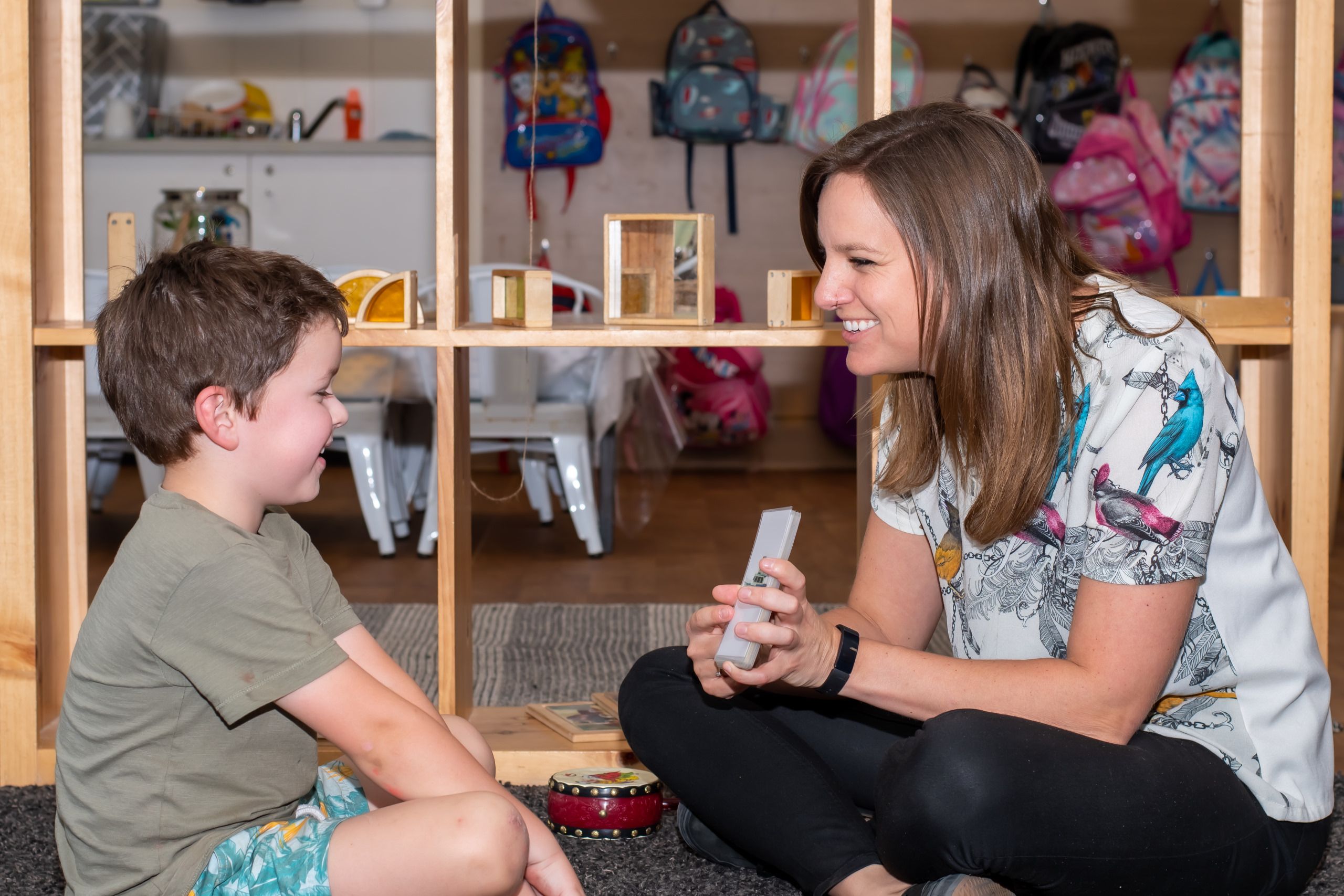 While Erin's role is primarily to guide high quality and consistent practices, she also provides advise and one-on-one guidance for families experiencing specific parenting challenges like, separation anxiety, toilet training issues, sleep concerns, food and eating challenges and challenging behaviours. Erin can assist with making recommendations to external supports where needed and guide parents to help with understanding those supports.